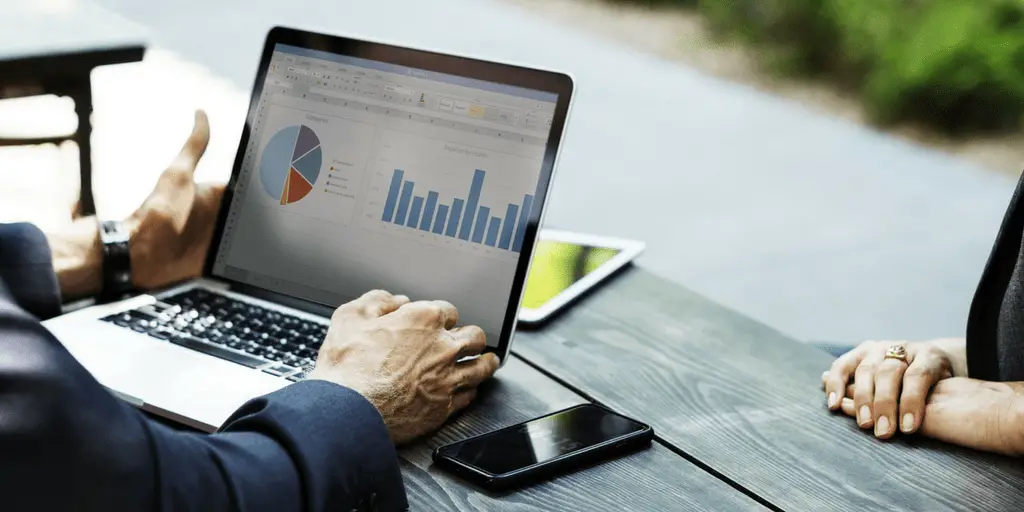 Some of you will remember that back in October I started a '$100 Blogging Challenge'.

Basically, I challenged myself to earn $100 from this blog.
Well a whole lot has happened since then. My traffic has gone up and then back down, I've been interviewed on two podcasts and I'm more committed to the success of this site than ever.
But to the point, you came here to find out if I made the $100 I was after and the short answer is yes, I did it in February…sort of.
February Happenings
Feb was kind of an odd month around here. If you read my January Blog Report, you know that I had a record traffic month. Well I'm sad to say that the momentum didn't continue through Feb.

My traffic wasn't awful, but it rang in just a little below January's numbers. In fact, if February had 31 days, it probably would have eeked out just a little bit ahead.
But it didn't happen, and to be honest, I can tell you now that traffic for March is going to drop significantly from February.
There's probably a few different reasons for this, and I could make excuses. Seasons and all that…
The real reason is that I've been slacking off. There, I said it.
My tailwind queue has been empty for over a week now and my Pinterest traffic has dropped considerably.
I have been meaning to spend some more time optimizing my SEO on past posts but somehow life just keeps getting in the way.
February traffic numbers
My total pageviews for Feb. were 5,516, down just a touch from 5,668 in January. All things considered, I guess it wasn't that bad considering February is three days shorter.

Still, I'm not excited about it. I would have liked to see the same rate of growth that I saw in January, but I suppose that's a little bit unrealistic.
As you can see in the image above, I had one 'mini viral' pin in February, but that was basically it.
The $100 Challenge
Anyhow, so now I'll tell you what you came here to find out – how I made $100.
As I mentioned above, I have been on a couple of podcasts recently. One of them was the Do You Even Blog podcast with Pete McPherson.
On the show, Pete challenged me to try making my first $100 via sponsorship, rather than just taking the affiliate marketing route.
Basically, just reach out to other bloggers or companies, and offer them a ton of promotional hustle in exchange for something (money, free product etc.).
I saw on Twitter that another blogger in the personal finance space was just about to launch a product, and decided to reach out to them. I haven't asked their permission to mention them by name, so I won't share who it is, though I'm sure if you checked out my social channels you could take a guess.
Anywho, I offered them a post on my site, and a ton of promotion on social media and Pinterest all for the low low price of $95. They accepted immediately and the rest is history.
I realize that $95 is not $100. I'm Canadian however, and $95 USD is well over $100 CAD.
I had originally intended to make the $100 through affiliate marketing, that's why I've said above that I 'sort of' met my goal.
A hundred bucks is a hundred bucks though, so I'm calling it a win and officially closing the $100 challenge. On to the next thing!
Related Posts
Blog Traffic Report – How I Tripled My Traffic Last Month
11 Lessons I've Learned From A Year Of Blogging
Extreme Side Hustle – My $100 Blogging Challenge
What I'm working on right now
I've got a few irons in the fire right now. I'm in the middle of starting up a small weekly mastermind with a few other personal finance bloggers. This is something I've wanted to do for a while and I'm super excited about. I think we're really going to be able to learn from each other and help each other grow.
This month, I also had a new logo designed for the site. It comes with a new color scheme and I'm super excited about it. Keep an eye out for that, I'm planning to start some work redesigning the site shortly.
I'm also trying to get some old posts properly optimized and updated with some Pinterest images, as well as reorganizing my category and tag structure on the site, a great tip I learned about on this podcast episode.
What I'm doing well
It's hard to say this, but what I'm doing well right now is not pushing myself too hard with regard to writing content and working on the site. We've had illness going around in our house since Christmas and we're all exhausted.
On top of that, I'm having a real battle with insomnia, something I've wrestled with on and off since I was a kid.
I've had to allow myself to watch a little more television, and be a little less productive over the last few weeks, and I'm perfectly okay with that. It's tough sometimes to not be productive when you're in this industry where there's so much talk about hustle and hard work, but I've had to learn that if I'm going to get anywhere, I need to rest.
On the blogging front I did actually get a lot of my category structure updated a couple of weeks ago so I'm going to call that a win 🙂
What I need to work on
Now that I'm starting to feel better, I need to get into a content production schedule that I can commit to long-term. I tend to just blog when I feel like it – an hour here, a couple of hours there. It would be nice to have a content production schedule that's a little more concrete.
Another area that could use some work is my engagement on social media. I was really active throughout January and the first half of February, but I haven't had the same amount of time to spend on Twitter lately. I need to get back at it as pretty much all of the opportunities that have come my way have come through Twitter.

Last month, I mentioned last month that I was starting to put a few ads up on the site. Thus far, I just have the one placement in the sidebar, but I'm hoping to get a few more in-content placements in the next couple of weeks.
If you know of a good plugin for putting ads into posts, please comment below and let me know what it is. I have tried several in the past but haven't found something that is easy to use.
Conclusion
Well, that's it for now. The $100 challenge is complete.

I'm going to be honest with you here – though I'm tempted to roll that success into a $500 or $1000 challenge, I'm not going to.
Life is hectic right now, and I'm not sure I'll be able to achieve such a big goal in the short-term. Basically, I don't want to fail, so I'm going to just keep my mouth shut for now 🙂

Thanks for reading. I'd love to hear how 2018 is treating you so far. Is your blog growing?