This post may contain affiliate links to products that I recommend. Check out my disclaimer for more info.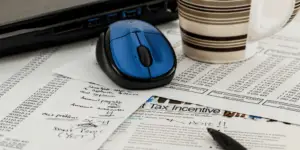 Are you expecting a tax refund check this year instead of a bill? No matter how big or small, it's nice to have some money coming your way instead of a bill am I right?
If you're like me, you might be tempted to trade your tax refund for a big TV, dinners out, a gaming console or if you're getting a particularly large sum, a vehicle.