This post may contain affiliate links to products that I recommend. Check out my disclaimer for more info.
Want to find the best items to flip for money?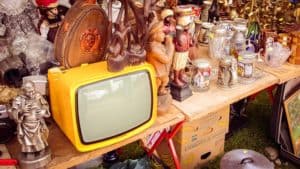 One man's trash is another man's treasure as they say. Personally, I'm happy that they do, because there's a lot of money to be made selling used stuff for a profit on Craigslist, Ebay and other marketplaces.
Over the years I have sold tens of thousands of dollars worth of stuff. For the most part, I've used Craigslist and other local classified sites, though I've ventured onto other platforms as well.