This post may contain affiliate links to products that I recommend. Please check out my disclaimer for more information.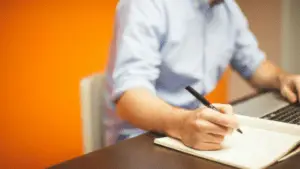 What if I told you that the simplest and fastest way to improve your finances might not be a side hustle, slashing your bills or living on beans and rice?
The best thing you can do to earn more money is to leverage the source of income that you already have – your job. That's right, if you haven't asked for a raise at work recently, I'm going to show you exactly how to ask for a raise at work, and how to actually get it!
Keep ReadingHow To Ask For A Raise At Work (And Actually Get It!)