This post may contain affiliate links to products that I recommend. Check out my disclaimer for more info.
Want to know what to do when you're behind on bills? I've been there! Keep reading for some helpful ideas for how to get back on track.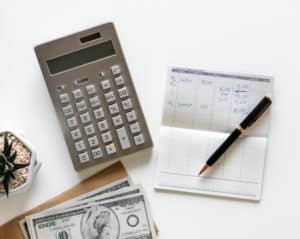 The year was 2009, and I was drowning. Not literally, I was drowning in debt. I was newly married with student loans, credit card debt and my personal favorite, a $25,000 loan for a pickup truck I didn't need.
I was barely keeping my head above water when I got laid off from my job. Not permanently, but for the winter as there was no work. Deep in debt with no work, it wasn't long before I realized that I couldn't make my car payment the next month. I was going to start falling behind on bills and didn't know what to do. I was in major trouble.