This post may contain affiliate links. Please check out my 
disclaimer
 for more information.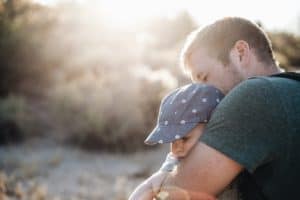 So you're looking for an awesome, affordable gift for Father's Day? Look no further! I have put together this short list of gifts that Dads actually want for Father's day, curated by a professional dad.

Like most men, I appreciate when my family thinks to get me a thoughtful gift. That said, I don't want them breaking the bank on my account, so there's nothing here over $100.
Your dad was there for you  on the sidelines of your sports games, teaching you how to ride a bike or drive a car, and of course, to give you some advice when you needed it.
Now let me offer you some advice of our own. Return that tie that you get him every year, and keep reading to find an awesome gift idea.
Some things to consider
Budget: You don't have to break the bank to get your dad an awesome gift. In fact, there are a lot of great gifts on this list in the $25 range. No need to go overboard.
Type of Person: What type of guy is your dad? Does he like tech gifts or is he more classic? Outdoorsman or gamer…or both?
Time Frame: There's not much time left until Father's Day, so you might want to order your gift online, or be prepared to get it a little late!
Ready to get something awesome for your dad?
11 Affordable gifts for dad
Pocket Knife
Few things in this world are more manly than being able to produce a knife when needed. Have to cut fishing line? Done. Want to whiddle up a piece of wood? No problem. Having a good-quality knife handy is a game changer.

Help your dad level-up his badassery with a quality knife.
Sample model: Smith & Wesson SWA24S 7.1in Stainless Steel Folding Knife
Electric Razor
Shaving a face is tough. Most of us guys have worried at least once that we were going to bleed out in the sink after a mishap with a traditional razor. Not with an electric shaver!

Electric shavers are great for when dad's in a rush and needs a good shave. They're reliable, rechargeable and best of all, affordable!
Sample model: Philips Norelco 4500
Watch
Or as the most sophisticated among us call it, a 'timepiece'. Seriously though, a watch can make or break an outfit, and it's also a great way to tell time.

I bought two watches in the last year and have finally managed to break the habit of pulling my phone out of my pocket to check the time. Turn your dad into a watch guy!
Sample model: Fossil Mens 'The Minimalist'
Wallet
While some of us bemoan having to squeeze our entire lives into a square of leather, some guys embrace the challenge with a killer wallet. Don't let your dad rock that velcro wallet (thanks 1999) or worse, one that's falling apart!

Check out high-quality leather wallets on Amazon and help your dad pay in style.
Sample model: Mt. Eston RFID Blocking Trifold Wallet
BBQ Cookbook
Many of us men love to barbecue, it's in our blood. There's a lot more to be done on a barbecue than burgers or hot dogs though. How about filet mignon? Stuffed potato skins, blackened chicken or planked salmon?
A barbecue cookbook is a great way to help your dad make more use of something he already owns and loves, his grill.
Sample model: Southern Living Ultimate Book of BBQ
Related Post: 15 simple car Maintenance Tips to Save you money
EDC Kit
If you're not familiar with the term 'EDC', it means 'every day carry'. Basically, it's a small kit of awesome and useful stuff that you would want to have on you at all times. It will transform the dad in your life into a card-carrying badass. Help your dad be the guy who can always produce the right tool for the job with an affordable EDC kit.
LED Flashlight
Is your dad still using an incandescent light? 1995 called, they want their flashlight back. It's always a good idea to have a flashlight handy. Have you seen the new-generation led flashlights? They're crazy bright, super small and not too expensive. Some of the smallest models can be clipped onto a keychain and are still brighter than the Maglights of the 1990s.
Sample model:Fenix PD35 Tactical Flashlight
Wireless Headphones
Now that it's damn near impossible to plug in a good-old set of headphones (thanks Apple!), your dad will need a good set of wireless headphones for music or geeking out to podcasts. Whether he listens at the gym, while hiking or anything else, a good set of wireless headphones is a great thing to have in your tech collection.
Sample model: Mpow Flame Bluetooth Headphones
Beer Glass Set
Nobody wants to drink beer out of a wine glass. I do it because sometimes my wife pours it that way, but I die a little inside. A good set of beer glasses is a cheap way to up your hosting game by having the right glass for the task. You can get a nice set of four beer glasses for less than $20.
Sample model: Luminarc Pub Beer Glass
Poker Set
There's no better way to say "please take my money, I'm not good at this game" than to roll up to the poker table with a junky plastic set of chips. The differences between a cheap set and a decent set are subtle, but noticeable. Nicer sets have weighted, clay chips that feel good in the hand. It will also come with a quality carrying case.
Sample model: 500 Piece Clay Pro Poker Chip Set
Related Post: 21 Proven Ways To Save Money On Groceries
Quality Pen
A good-quality pen is one of those things that makes a great gift because everybody wants one, and it's something that can be difficult to justify buying for oneself. Boom – Father's Day gold. A great pen writes smoothly, is well-weighted and will last for years. Not only that, but it will make your dad feel like a boss when he whips it out to sign his John Hancock.
Sample model: Cross Classic Century Medalist Ballpoint Pen
Well, there you have it, some great ideas for affordable Father's Day gifts that your dad will actually want. There's no need to break the bank to make dad feel special, there's something here for any budget and for any dad.

Have you nailed Father's day with an awesome gift in the past? What was it?

Latest posts by Mike Greig
(see all)